BUAPP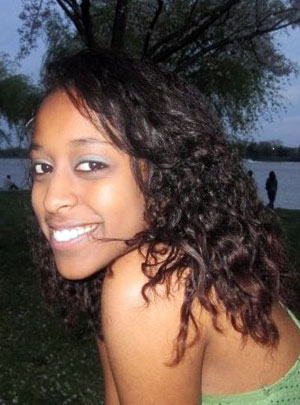 Liyou Libsekal
Liyou Libsekal, an Ethiopian poet who lives in Addis Ababa, has won the 2014 Brunel University African Poetry Prize (BUAPP).
The judges, including prize founder and Reader in Creative Writing at Brunel Dr Bernardine Evaristo, praised Liyou's poetry for its accomplished modulation between the concrete and the abstract; her impressive use of the fully realised image; and the power and beauty of her language. Liyou submitted ten poems, including Riding Chinese Machines and Vanquishing Visions and a selection of these can be seen on the BUAPP website.
Liyou has this to say about winning the prize: 'I found out about the Brunel University African Poetry Prize when I decided to be brave with my poetry. Everything that has come along since has been much more than I could have imagined. I am so thankful to everyone involved in making such an opportunity available to African poets.'
Liyou was born in 1990 in Ethiopia and grew up traveling with her family, spending the majority of her childhood in different parts of East Africa. She earned a BA in Anthropology from George Washington University in 2012. Liyou returned to Ethiopia after spending a short time in Vietnam.
She will be appearing at the Times Cheltenham Literature Festival on 10 October with Dr Evaristo. Visit the Cheltenham Literature Festival website for more information.
The Brunel University African Poetry Prize
The BUAPP is a major annual poetry prize of £3000 open to African poets.
Now in it's second year, this year the prize is sponsored by Brunel University and Commonwealth Writers.
The Brunel Prize works closely with The African Poetry Book Fund's New Generation African Poets' Series, who will publish chapbooks by several BUAPP poets, including Liyou, in 2014 and 2015.
The BUAPP will reopen for entries on 1 September 2014 for the 2015 prize. For more information, please visit the prize website.
Related Posts