NY Daily News
BY DENIS SLATTERY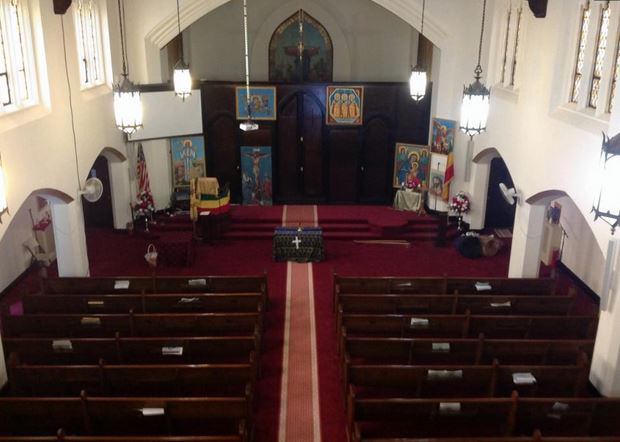 After passing the collection plate for 30 years, a Bronx congregation finally raised enough money to buy a church of its own 
The Ethiopian Orthodox Tewahedo Church of Our Savior congregation spent $1.3 million to buy a church building in Norwood that until recently housed a Lutheran congregation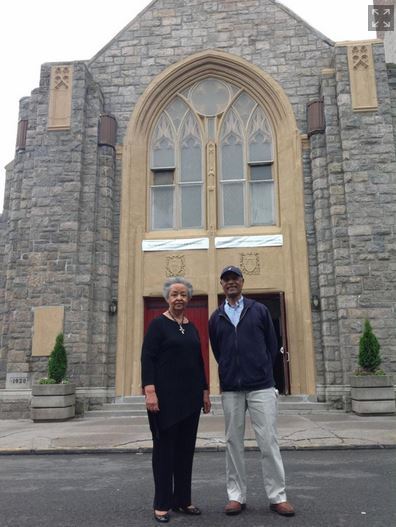 Talk about pennies from Heaven.
An Ethopian congregation that passed a collection plate to parishioners every Sunday for the past 30 years has raised enough money to buy the $1.3 million church of its dreams.
After three decades without a home, the Ethiopian Orthodox Tewahedo Church of Our Savior acquired a Gothic building in Norwood that until recently housed a Lutheran congregation.
"It's given us a sense of community," said Yeworkwoha Ephrem, vice chairman of the church's board of trustees, who said historic Riverside Church had been hosting the congregation since 1984. "It's great. We got the support of not just our parishioners but of Ethiopians everywhere."
The Ethiopian flag now hangs proudly next to American flags that adorn the columns at the E. 206th St. church, where services have been held since the beginning of May.
More than $150,000 has already been invested in repairs.
"There was major water damage throughout the building and we had to replace a lot of the walls and carpeting," said Tsehay Ashagre, one of approximately 200 members of the new congregation. "There is still a lot of work to do."
The parish hopes to continue raising funds for a priest's residence, classrooms and a parking structure to accomodate worshipers who travel from as far away as New Jersey.
Besides the collection plate, the congregation boasts 150 dues-paying members that contribute to church coffers. In addition, the parish accepts donations from the public.
The Riverside Church in Manhattan, which had hosted the Ethiopian Orthodox Tewahedo Church of Our Savior since 1984
The Riverside Church in Manhattan, which had hosted the Ethiopian Orthodox Tewahedo Church of Our Savior since 1984
In the spirit of the Lutheran church that it replaced, the new congregation will host a weekly flea market to raise cash and foster community, church officials said Thursday.
"This is not just for the Ethiopian community, it's for everyone," Ephrem said. "We want to reach out to the neighborhood and welcome them as they have welcomed us."
The Ethiopian Orthodox church, of which the congregation is a part, is a pre-colonial Christian church that boasts a worldwide membership of approximately 40 million people.
Services will be performed in Amharic, a traditional Ethiopian language, and apart from prayer services Ephrem envisions the 86-year-old building as a new center of Ethiopian culture throughout the five boroughs.
"We want to pass on the culture and the traditions to our children," Ephrem said. "We want to mentor the youth and allow them to be part of the melting pot that is New York."
Related Posts